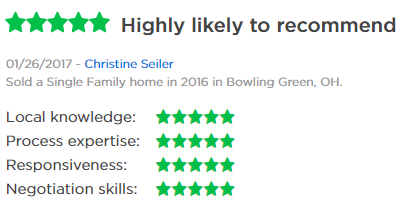 Cindy did an amazing job determining a fair market value for our home, providing us with instructive suggestions on how to prepare our home for showings, and even instructing other realtors who were showing our home how to accurately comp our high-end rural home. She went above and beyond, yet the cost was less than a traditional realtor. We couldn't have been happier.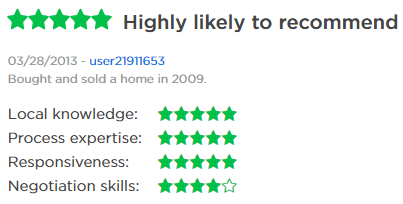 Cindy was wonderful to work with during the sale of our home and search for a new one. She actually took almost every weekend for months to show us over 100 homes before we found the perfect one. We developed a great friendship out of this just by spending so much time with her. If you would like someone to show you many, many homes and laugh while you are doing it, feel free to call her. She is really dedicated to her business.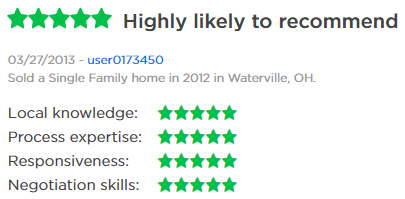 Cindy and team Assist2Sell are nothing short of amazing! She is so knowledgable and hard working. Thanks to their commission program, we saved THOUSANDS of dollars! Absolutely amazing! Thank you!
Cindy, I can't think of anything that could've made our home sale easier or better....you were most responsive, very knowledgeable & very attentive to every step along the fast journey; and even though it made everything move too fast at times, it was necessary & we are VERY APPRECIATIVE, especially on those house viewing whims, too! -Teri & Jim Bersee
A job well done! Thank you, Cindy. See you next time! -Gary Young
Jackie Lewis was our agent. She was very personable and always there for us when we had questions. Jackie was a great asset on this emotional roller coaster. -Andrea & Joel Gaft
We thought Cindy and her staff were professional and timely in their responses to us. We had more people tour our house with Assist2Sell, so advertising was extensive and complete. -Jim & Linda Borton
Cindy Morlock did an amazing job of selling our house on Somerville Court. We could not have expected or wanted any more than what she provided for us. The speed with which she sold our house was also amazing. We accepted an offer two weeks after she listed it on the market. During the whole showing process, she managed the other realtors and buyers, kept us informed and out of the showing process. We definitely will recommend Cindy to all our family, friends, and neighbors when they're in the process of selling their home. -Cloyce & Joan Carlen
Cindy Morlock did a great job promoting the sale of our home in addition to saving us money. She is friendly and practical with her advice on preparing for a sale. We highly recommend her and the Assist2Sell staff to anyone looking to sell or buy a home.Thank you! -Bernie & Colleen Goetz
Thank you for your patience as we worked through this sale. I realize at times it was frustrating for both of us! We will be happy to recommend you and your services to others interested in selling their home. We do appreciate the savings!! Thanks again! -June O'Neill
We were very happy with the services from Assist 2 Sell. Things went very quickly and were handled very nicely and efficiently by Cindy. We did not have any glitches with the whole process and were very pleased overall. We would definitely recommend Cindy through Assist 2 Sell. -Debbie & Gene Krausz
Cindy did an amazing job determining a fair market value for our home, providing us with instructive suggestions on how to prepare our home for showings, and even instructing other realtors who were showing our home how to accurately comp our high-end rural home. She went above and beyond, yet the cost was less than a traditional realtor. We couldn't have been happier. -Christine & Jon Seiler
Cindy, Thank you so much for all of your much needed assistance! You did an amazing job of making sure we knew what the next step was throughout the entire process! We could ask you anything and you were always quick to respond! The overall experience with Assist2Sell was very easy and helpful! Thanks again! -Delaney Goetz & Marcella Garcia
After an accepted offer in 3 weeks,and only 5 weeks until closing, these sellers wrote: Cindy was very professional & knowledgeable. Always provided prompt feedback from showings. -Chad & Jodie McKee
We loved Cindy and appreciate her hard work. We saved a lot of money on the sale of our home and are very pleased. -Christine Heban, Maumee
We were very pleased with Assist2Sell. Whenever we had a question or concern, Cindy contacted us immediately. She was very patient and walked us through the expenses of being a seller. Cindy is very knowledgeable about the housing market. There were times Cindy had to become a bit of a therapist to reduce our anxieties :) We would definitely recommend her services. We are very pleased with the savings! -Sue Hyman
We were very pleased with the services that were offered and did not feel like we missed out on anything a traditional realtor would provide. We definitely were pleased with the cost savings. Thank you! -Chuck & Betsy Bunner
We can't think of anything we or you could have done differently. You were a pleasure to work with and we were so pleased with the quick sale of our house. I initially asked you for your honest opinion concerning a list price for our home. I chose you because I felt you were truthful and believed we could sell our home for a good and fair price. Thank you. -Steve & Paula Lauer, Whitehouse
I loved working with Cindy! So professional, knowledgeable and personable. She gave me great advice and kept me grounded throughout the process. Great communication as well. I would highly recommend Cindy and Assist2Sell! -Linda Johnston, Toledo
We've bought and sold many homes with Assist2Sell and absolutely have loved the service. Our realtor has become a dear friend over the years. We've relied on her and were able to put all our trust in her to make it all work out! We have finally found the home we've dreamt of....and Assist2Sell is jut wonderful to make this happen! -Brandy Szmania
You are the one I would give your card out, because of the money you can save a person. Overall, I was real happy with what you did for me. Thank you very much.Tom Maas, Bowling Green
Cindy, You sold the house fast, thank you. Tell Rob good luck and we hope he loves the house as much as we did. Thank you again! -Mike Renner
Cindy, I would like to thank you so very much for all of your help. You clarified many questions Paul and I had in regards to selling and purchasing a home. I appreciate you taking time to always meet with us when we had questions. Once I'm back in the market to purchase - I'll be calling you! Thank you again. -Tara Butler
Excellent! Would recommend to everyone! Thank you! -Yvonne Gargac
I had a favorable experience with Assist2Sell. Cindy Morlock not only sold me my new home, but also assisted in the very fast sale of my condo. I would definitely recommend Assist2Sell in the future. -Michelle Miller
Cindy, We were very pleased with your help, courtesy and professionalism. You represented us as an ally to sell the home and did a great job keeping us informed. It was a bit difficult with the repeated postponing of the closing due to the buyer's issues. That however was not your fault and you helped us work through that. We would recommend you and Lauren to anyone seeking to sell their home! And we already have! -Bill Dennison, Holland
All was great! Keep it up! -Brent Lamarand-Whitehouse
Our service with Lauren Gedman was very good. She took time to explain things to us very good. She is a good sales lady and if we ever need someone, she would be the one to so services with. Thank you once again, Lauren for a job well done. -Harold & Margaret Shank, Swanton
We were very pleased with the entire process from the day we listed to closing! Thanks! -Chad & Jodie McKee, Waterville
Cindy, we so appreciated your professionalism and positive attitude. You turned a nightmare into a dream. We have already recommended your several times to buyers and sellers. -James & Rebecca Foust, Perrysburg
I actually chose Lauren Gedman because she is a good friend of mine, but I really have to say that she did an excellent job and found us exactly what we were looking for. Lauren has a passion for what she does and it shows. She will be successful for a very long time with the knowledge and care she has for what her customers need. -Chad and Jennifer Balhoff, Waterville
Lauren was great to work with! We have no regrets and are loving our new home in NC! -Barb Skivers, Perrysburg
Excellent job Cindy! Very pleased! Would recommend Assist2Sell! -Jeff & Sundae Artz, Perrysburg
Thank you, everything was perfect! -Bryan & Andrea Smith, Waterville
Assist2Sell did an exceptional job in the sale of my home. Lauren, my real estate agent was exceptionally professional and answered all my questions that I had. She was very courteous with calling ahead with showings that were scheduled, allowing me time ahead for showings. She was very patient and knowledgeable on current market values in the area. She is an excellent real estate agent and I would recommend Assist2Sell to anyone! Thank you for the great service you provided. -Debbie Rinker, Waterville
Words cannot express how much we appreciate all the hard work that Cindy put into selling our home, helping us find a new one, and having successful closings on both. She, and everyone at Assist2Sell was diligent in getting the job done, communicated with us regularly, and was always available to answer any questions we had. We will be recommending Cindy and Assist2Sell to everyone we know who might be wanting to sell their home! -Gary and Dianna Heft, Perrysburg
Pleasant, helpful-always returned calls promptly and easy to reach by phone or email. Arranged showings quickly & efficiently, & always alerted us if potential buyers changed time or days. Would highly recommend Cindy Morlock to anyone. Thank you! -Madeline Duntley, Perrysburg
Jackie Lewis did a great job and I have no suggestions for improvement. Thanks Jackie! -Linda Sites, Maumee
Our realtor Lauren Gedman did an awesome job. She was always there to answer questions and explain the process of what was exactly happening. She went out of her way to accommodate my schedule being that I am a third shift worker and that was greatly appreciated. She is a wonderful asset to your company. -Lori Christian, Toledo
Cindy helped us sell our old home and purchase our new home. It was nice that we were able to save money during this process but also Cindy and Lauren were very great to work with. They were always available and able to answer any questions that we had. We will definitely recommend Cindy and her team to friends and family. Thanks! -Sal & Emily Sanchez, Perrysburg
It was quick and painless thank you! -Rachel Krasula, Maumee
Assist2Sell provided excellent service. They responded to every question promptly. The ladies went out of their way to help us. Posting all our information on the net brought the buyers to us. Thanks for everything. -Brenda Alvarado, Oregon
We really liked working with Pat and Assist2Sell. Pat was knowledgeable, friendly, helpful, and worked very hard to make our home buying experience go as smoothly as possible. Thank you for all your help! -Mike Smith, Waterville
Lauren totally exceeded my best expectations. We listed my house on a Friday and we had a signed contract the next day. The subsequent arrangements went smoothly and the sale was closed and completed less than four weeks later. I don't know how any improvements could be made. And all of this for big savings compared to a conventional real estate agency. Thanks for everything! -Sam Phillips, Perrysburg
Cindy-Thank you for helping us with the sale of our home. You were wonderful to work with. Thank you for making it happen! -Todd & Angie Murphy, Bowling Green
I felt your service was GREAT! Cindy is a super person who really did her best to sell my home. I tell everyone wanting to sell their home about your company. -Ann Clapsaddle
Thank you so much Pat! We appreciate all the driving you did for us. We know we made many trips to the house and each trip was a lot of driving for you. We couldn't have asked for a better realtor. You are the best. Thanks for the pictures too! That was really cool!!!! -Tasha & Mark Small, Archbold, OH
I was very happy to have Cindy working for me to selling my home. She was very thoughtful and respectfully patient with me. With the stress of getting my condo and worrying of selling my home she had a great way of calming me down. Believe me with pestering her about all my worries she was GREAT. She's a keeper. She's very polite, caring and especially "knows Her Business!" :0) Will not hesitate to recommend any one of your Assist2Sell & truly recommend Cindy Morlock. -Maggie Warchol, Rossford
I was very pleased with my Realtor and the company. The sale went well and I felt my side of the deal went as well as it could have. -Kathy Braden, Waterville, OH
Hi Patricia, Here's a gift for you to show my appreciation for your pictures & for all you have done to "Assist to Sell" my condo! You are the best! Thanks so much! -Your Friend Geri
My experience with the team at Assist2Sell in Waterville was outstanding. Everyone was attentive, friendly and outgoing, and responded to my concerns at every point. Frankly, I would use you again, and would recommend your services to anyone I know to be in the market. You are my kind of people and I really appreciated the friendly, yet professional service. Best of Luck! Thanks for your help. -Robb Coffman, Bowling Green, OH
Greg and I wanted to express our thanks to all of you. Without your support and help this sale would not have happened. What a relief it was to finally sign on the exclusive "dotted line'. We can finally move forward with our lives, we break ground on the new house next week! And we can finally celebrate! Thanks again -The Harkey'sGreg & Jennifer Harkey
Mike and I have worked with MANY realtors during our stay in our current home. We have attempted to sell several times but were unable. No other realtor has given us so much support. I would recommend Lauren and Assist2Sell to anyone buying or listing their property, and we will not use anyone else in the future. -Mike and Dana Palmer, Oregon
Cindy - I wanted to send you a big thank you for your help in selling our house. After listing our house with 3 separate realtors which were not at all able to sell our house, you and your company did it. Not only did you sell it, but we saved $20,000 in realtor fees! Thank you so much. -Jack G. Rex
Thank you for helping us get our home sold. The Assist 2 Sell team is wonderful to work with every step of the way. -Assist 2 Sell Client
We only have positive things to say about Cindy Morlock & Assist2Sell -- friendly, knowledgable, accomodating to our schedules, and we felt like she was really in our corner!Jim & Emilee Bloom, Waterville
We would like to thank our agent, Pat for all her hard work in putting together the deal for the home we purchased. She certainly was a mile ahead of the other comapny. Pat demonstrated true professionalism and dedication in her field. We thank her for walking us through this stressful time. -Assist 2 Sell Client
When my fiance and I got engaged in 2007, we both owned our own homes and decided the best course of action would be to sell one of them. With a tough real estate market, we wanted the help of professionals who knew the market well and would work tirelessly to sell my home. We decided to list our house with Cindy Morlock with Assist-2-Sell and we couldn't have been happier with our results. Not only did Assist-2-Sell save me thousands of dollars in commissions, but they sold my house in just under 30 days! I would highly recommend Assist-2-Sell to anyone who is looking to sell their home. When the time comes to sell our current house,there is no doubt in my mind that my wife and I will choose to list with Assist-2-Sell again. -Russ Acino, Toledo
For the gang, Thanks for being so thoughtful. Your kindness is appreciated. Thanks for all your help. -Robert & Dianne Lowry, Perrysburg
Thank you so much Pat! We appreciate all the driving you did for us. We know we made many trips to the house and each trip was a lot of driving for you. We couldn't have asked for a better realtor. You are the best. Thanks for the pictures too! That was really cool!!!! -Tasha & Mark Small, Archbold OH
As a first time home buyer, my experience exceeded all expectations in purchasing a home. Karen Neiger from Assist-2-Sell was very informative and helped me throughout the entire process. Seeing that it was my first time, my nervousness and worries tried to overcome me, but after Mrs. Neiger began to help me step by step, I became excited and convinced that I made the right decision to purchase a home with the help of Mrs. Neiger. I am extremely satisifed with my home buying purchase and how smoothly the whole process went. There is no doubt that when I am ready to purchase another home, that I will choose Mrs. Neiger to assist me in finding another home. -Signed a very pleased customer,Dana St. Arnaud
I am an Assist-2-Sell client and a first time home buyer. My experience with the Assist-2-Sell team was amazing. There were some personal complications with my home buying as my daughter was pregnant and due any time while looking for our first home. The Assist-2-Sell team took a lot of worry and complications out of the experience. After looking at many, many homes, and having a very creative imagination while looking at houses, and probably driving my realtor crazy, I finally chose our house. The Assist-2-Sell team took over while I went to the hospital to wait for my first grand daughter. They did all the work for me. After several trips to the hospital, it became a joke with all of us that the baby was waiting on keys. Well I guess she really was. I had to leave the hospital for the closing, but the Assist-2-Sell team made it very fast and easy. Once I had the keys in my hand, I made it back to the hospital just in time. Thank you so much Assist-2-Sell. We have been in our home for 9 months and it's becoming home now. -Kellie Raue
Jackie was the epitome of customer service at its finest! She was there for us when we were ready to buy, but she was also extremely helpful and willing to work with us when we were just looking. The only way to make the home buying process easier would be if you didn't have to pay your mortgage! -Trevor Koenig
Karen, thanks for all your help and patience. Couldn't have done it without you!! -Sam Dean, and Marty Calavera
When we moved to Toledo from San Diego, we were pleased to have found Jackie to help us find our next home. She was so professional, and yet caring and really interested in our needs as a family. We felt and continue to feel a connection with Jackie, which goes beyond a professional "business" relationship. The day we closed on our beautiful home, she brought a meaningful gift which we still have hanging in our front hall. Jackie is a hard worker with a soft heart. -Carolyn and Eric Bell
The entire staff at Assist-2-Sell were very helpful when I listed my condo for sale with them. Their agent, Jackie Lewis, worked with me from the initial listing to the final closing. I was impressed with her attention to detail; from taking pictures for the multiple listing to the rapid follow up with all sales prospects. She kept me informed of any scheduled showings, inspections, and offers. I definitely would recommend Jackie and her company if you desire the personalized professional service that they offer. -Jerry Stover
Good communication and professional service. Quick feedback after showings. -Jim & Lynn Napolski, Whitehouse
We first were in touch with Karen through a phone call telling her we were interested in a home in Toledo. Since we live over 100 miles away, Karen sent us listings on line. We can't say enough about Karen's dedication to our family. We immediately felt comfortable with her and had a lot of trust in her. She went above and beyond what I'm sure her job description is, making this whole process for us relatively simple. We would recommend her and Assist-2-Sell to anyone without reservation. We thank you for your service. -Pat & Char Hakos
I would recommend Assist-2-Sell to anyone selling their home (or buying). Jackie is the best and has helped me as much as possible. Your website sure helped me sell my home.Thank you! -Kathy Shull, Gibsonburg, OH
I found the staff at Assist-2-Sell to be very helpful and responsive and very easy and pleasant to work with. I have no complaints whatsoever. They made the "home buying process" very easy for this first time home buyer. -Susan Bush, Waterville, OH
Thank you so much for all your help - you are all wonderful. All of you on the Assist-2-Sell team have made this a very good experience. -Linda Bellinger, Maumee, OH
Cindy Morlock was a huge help to me. She is consistent, professional, and knowledgeable. The time spent with me was always quality time, and I was her main focus. Never did I sense any frustration; even though I did a 360 change midstream!! A few gliches at the very end after closing, but the problems have been resolved. I love my new home, and highly recommend Cindy to others. Thank you. -Kathleen Tarka, Sylvania
The sale process was a long and frustrating one. I am glad it is over. The staff helped a lot, and we thank them all. -Folake Hannan, Dublin, OH
I have been very satisfied with the services rendered by Assist-2-Sell. From my first view of the property, to the end (closing). I was able to get in to see the property right away, and my phone calls and/or questions were promptly returned and/or answered. Also, the closing went very smoothly. Thank you. -Neita Sprinski, Toledo, OH
We were very pleased with our service! Karen Neiger gave us outstanding service, with a welcoming personal touch. Being new to this area, we placed our trust with her and she guided us in our home buying process very well. Karen went above and beyond her duties, often making calls on our behalf because we weren't able to. We will be more than happy to refer anyone with real estate needs to Karen or the Assist-2-Sell team. -Megan Layfield, Bowling Green, OH
I am very pleased with the job Karen Neiger did in selling my home on Rosedale in Maumee. When I had any questions, she answered them. The sale of my home was finalized on Aug 13th and the next day I moved into my apartment at Oak Leaf Village. That was really fast. I'm glad I picked Karen to sell it. -Delphene Markiecki
Cindy was very kind and patient with us. She took many long hours showing us houses and getting with us to get our house sold. She always either answered her phone or returned our calls within a reasonable amount of time. Thanks Cindy. It was great working with you. -Mike & Betty Christen, Bowling Green
Cindy, everything was great! When you sell a house in a day, what is there to complain about?! We have recommended you to others and I hope at least the next door neighbor will list with you when they're ready! - Regards, Robert & Debbie Wissinger, Perrysburg